This was done for my Complex Typography class taught by Peter Cocking at Emily Carr University of Art + Design. The brief challenged us to redesign a cookbook called Fresh Sheet, by only using typographic elements and rulers.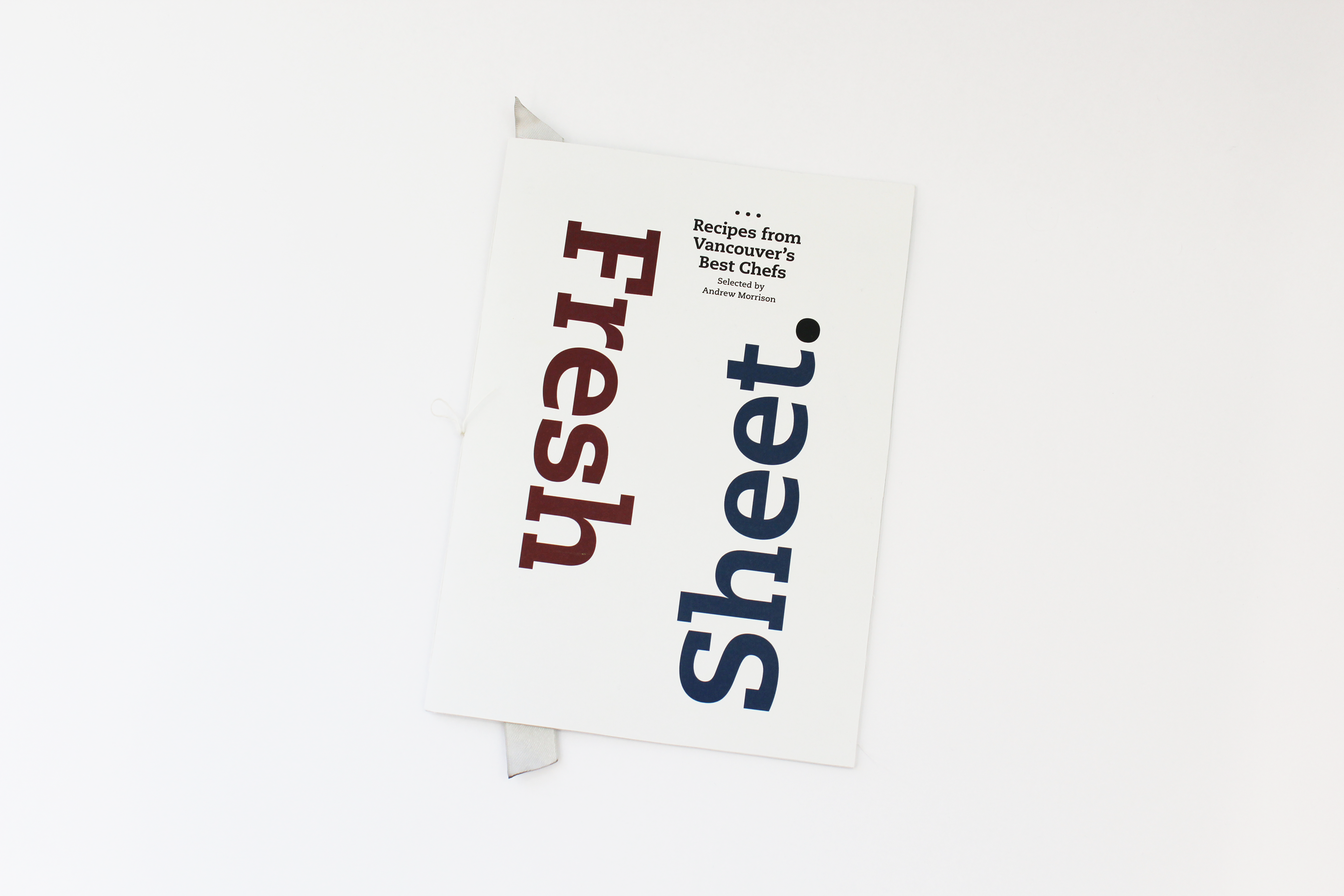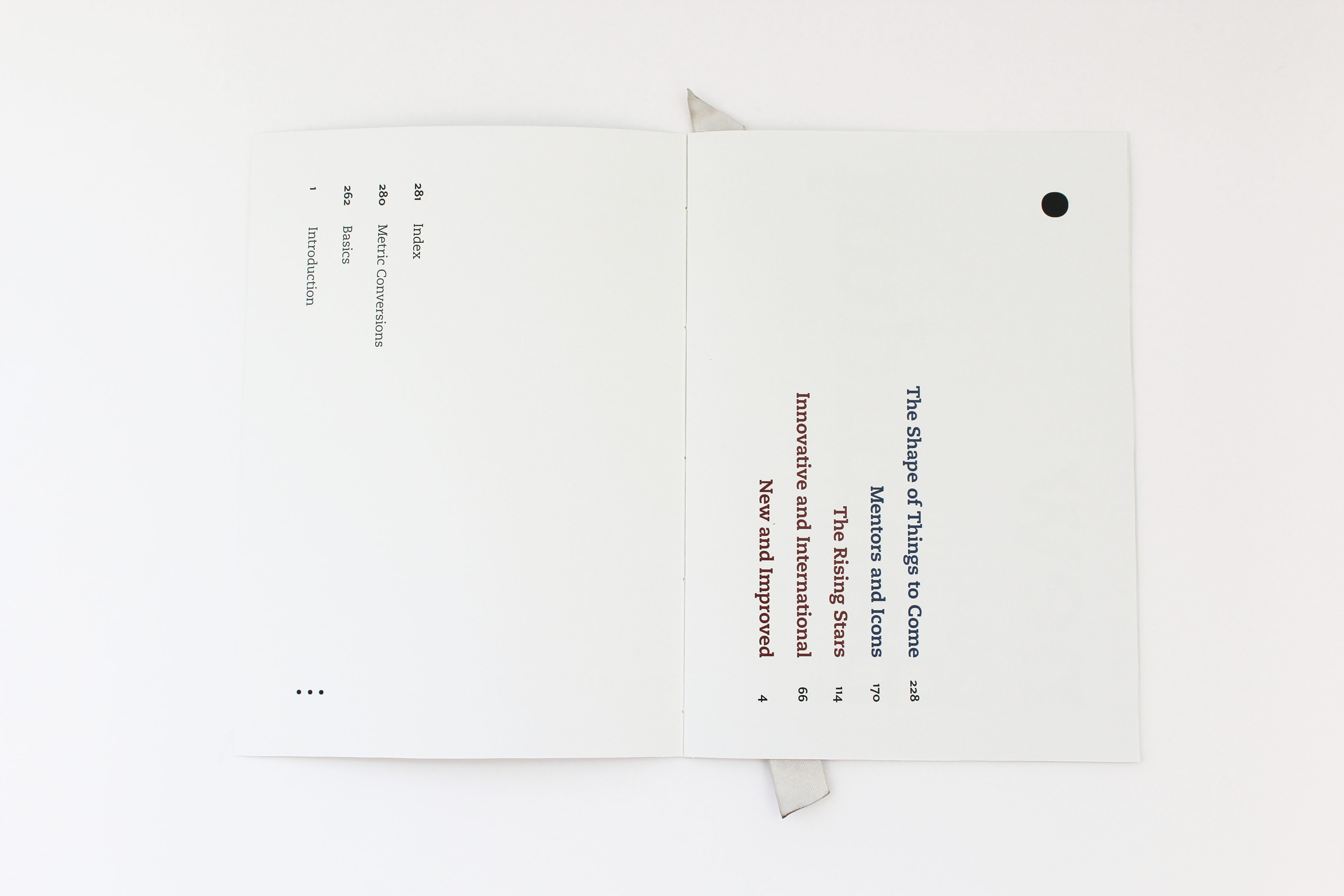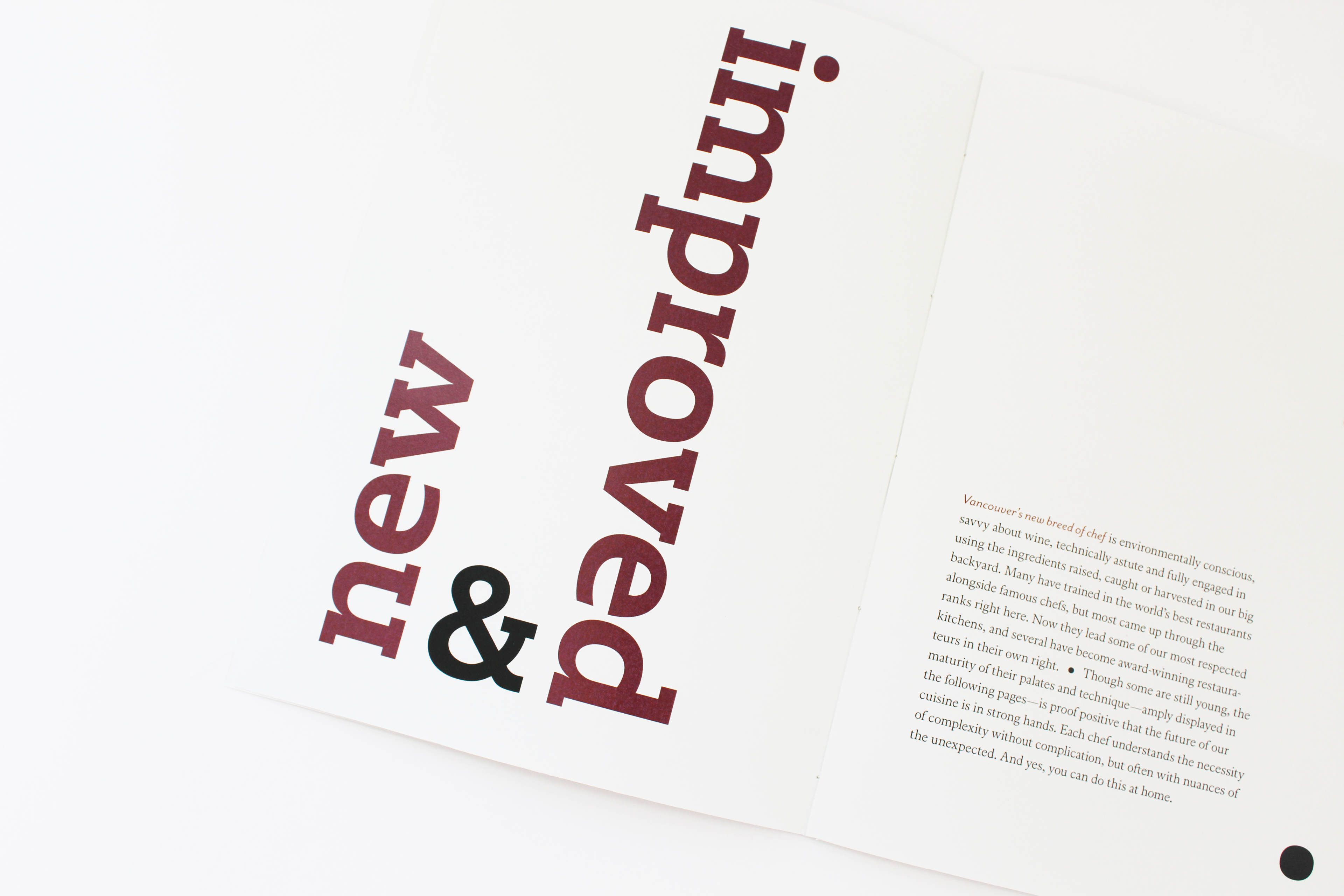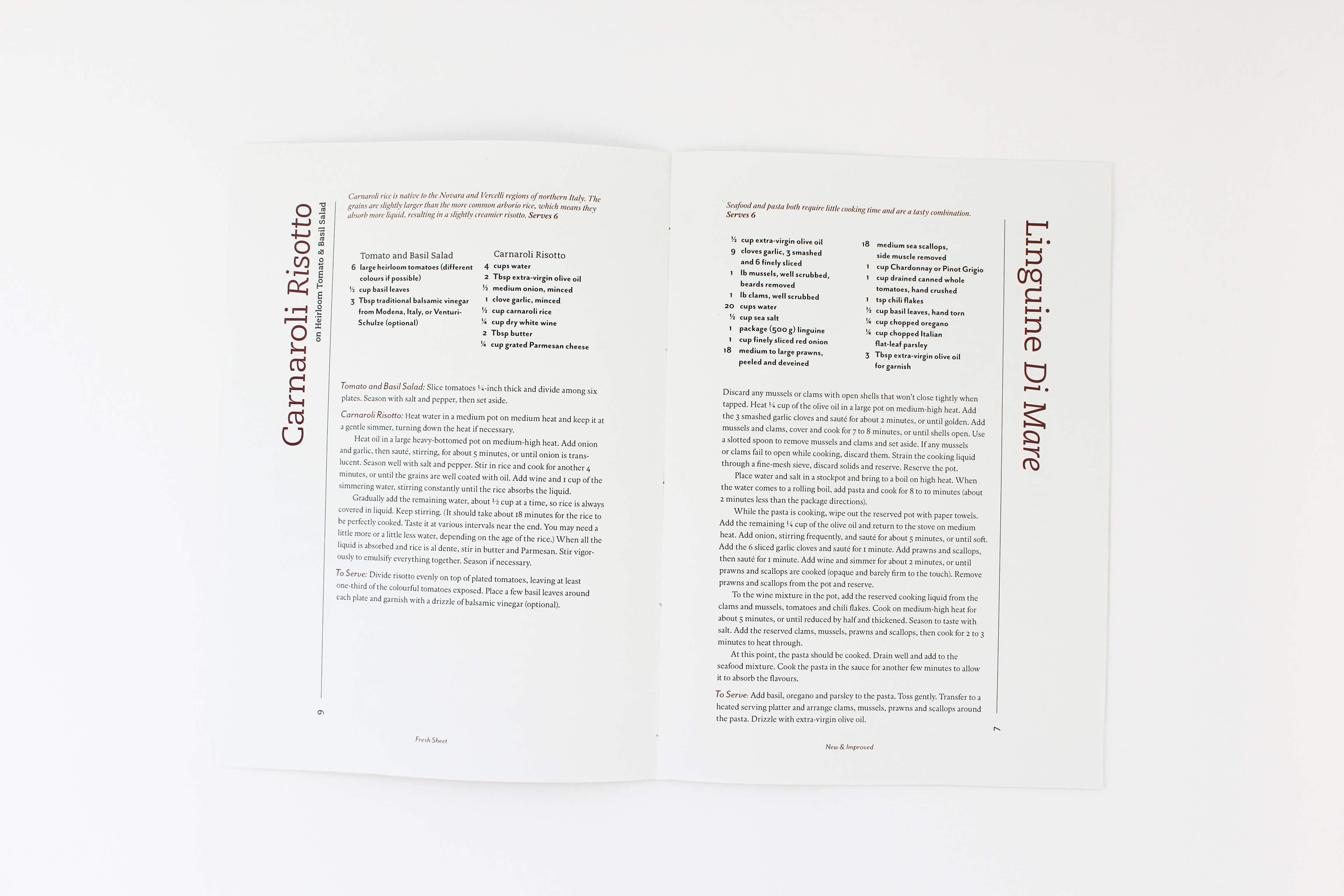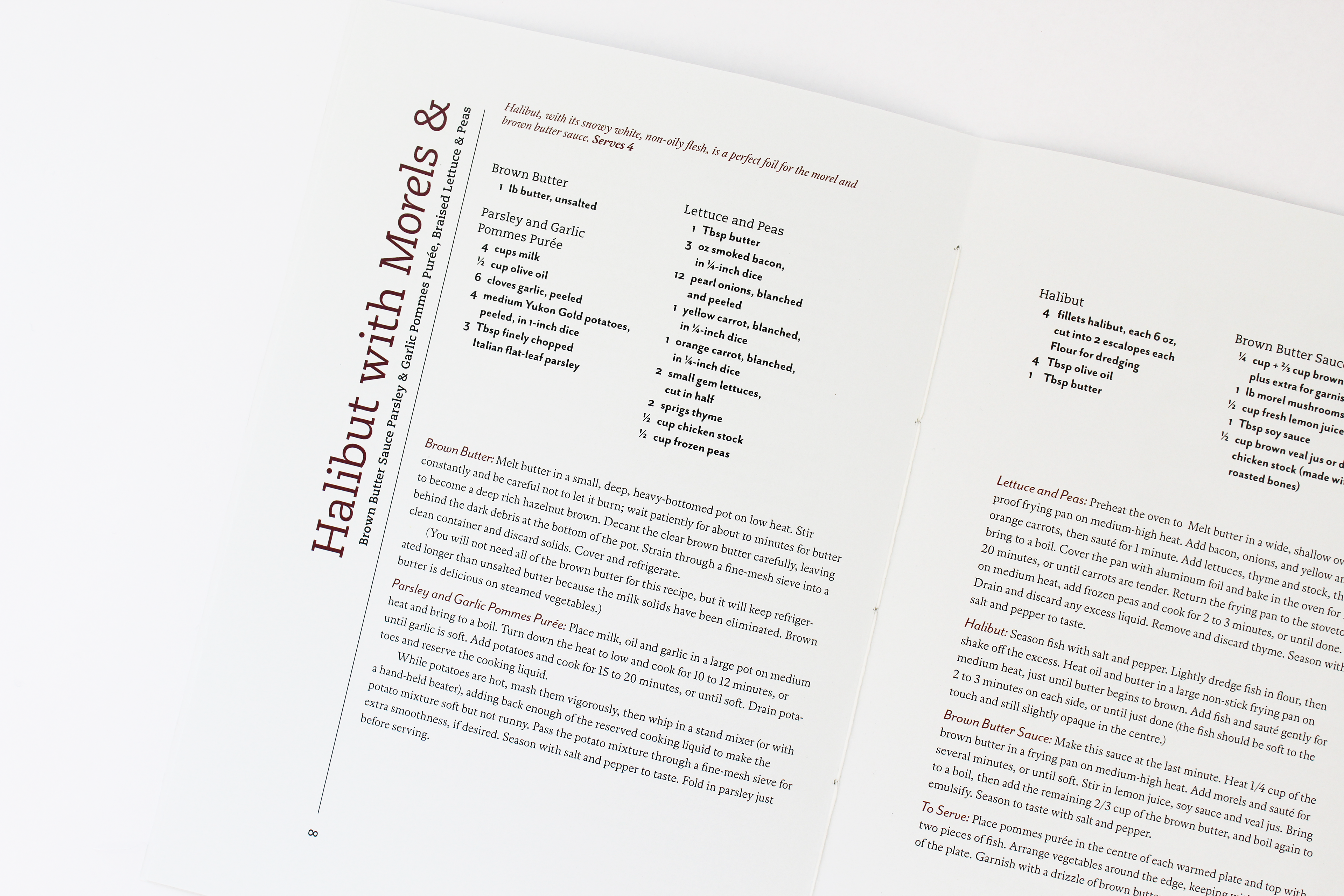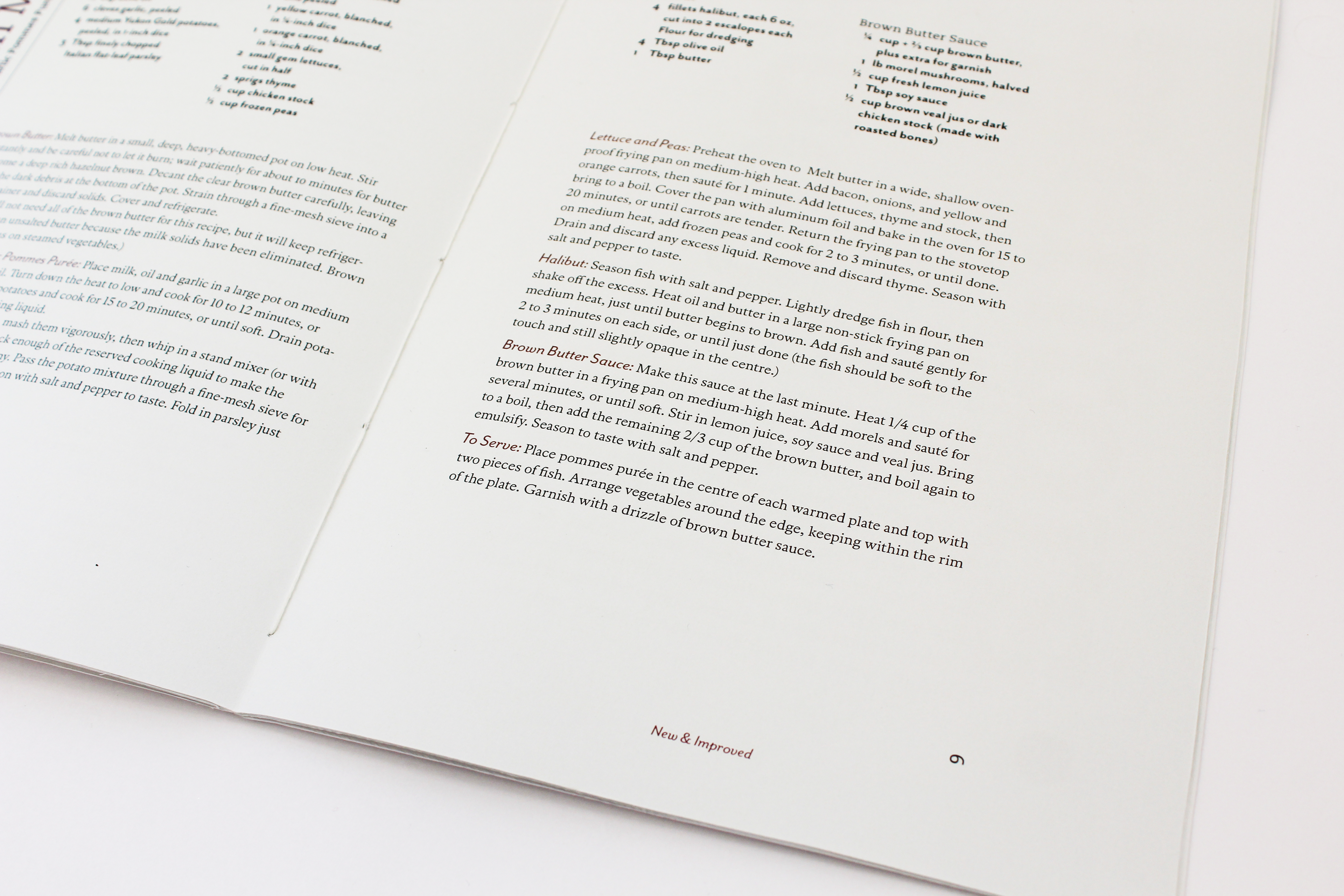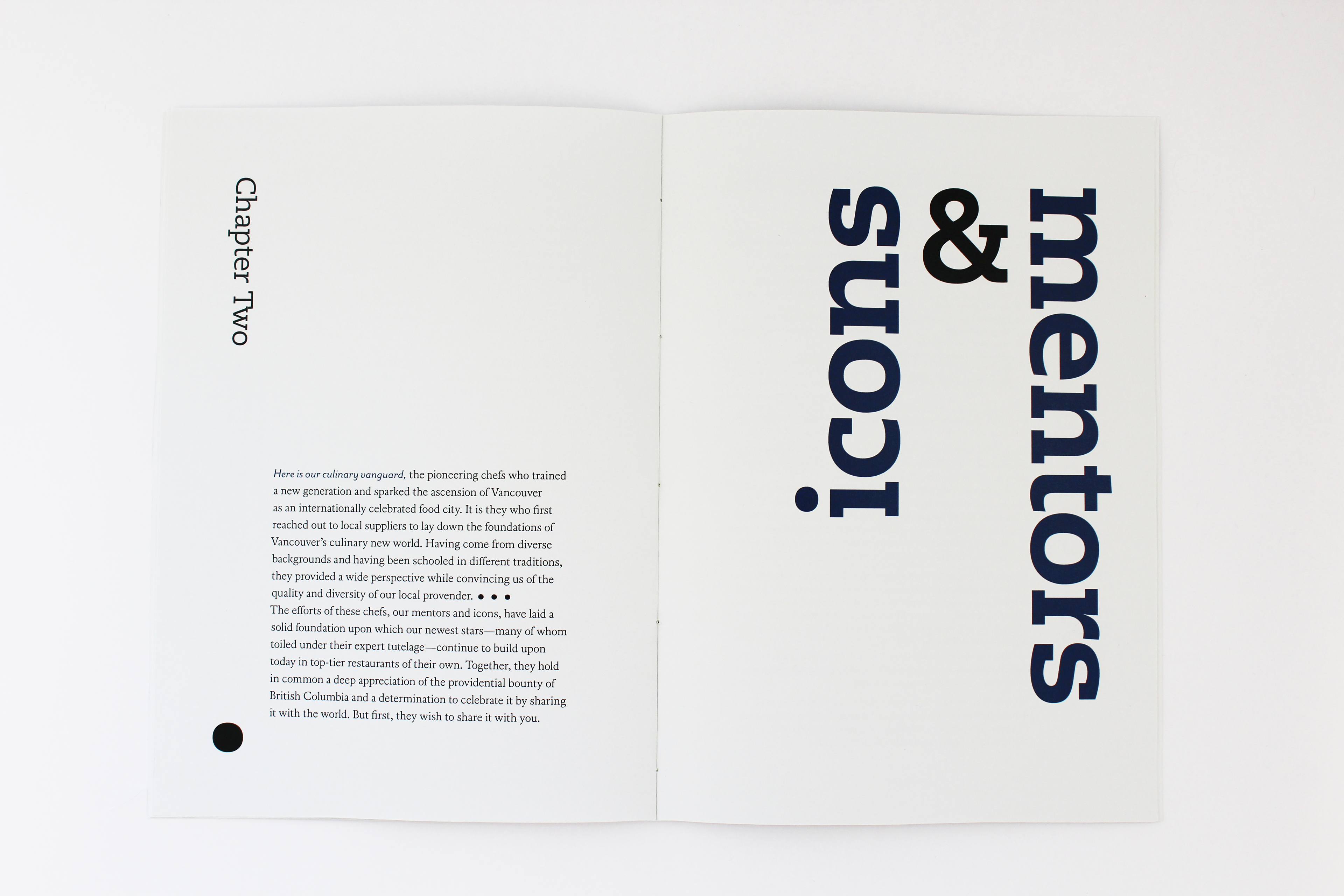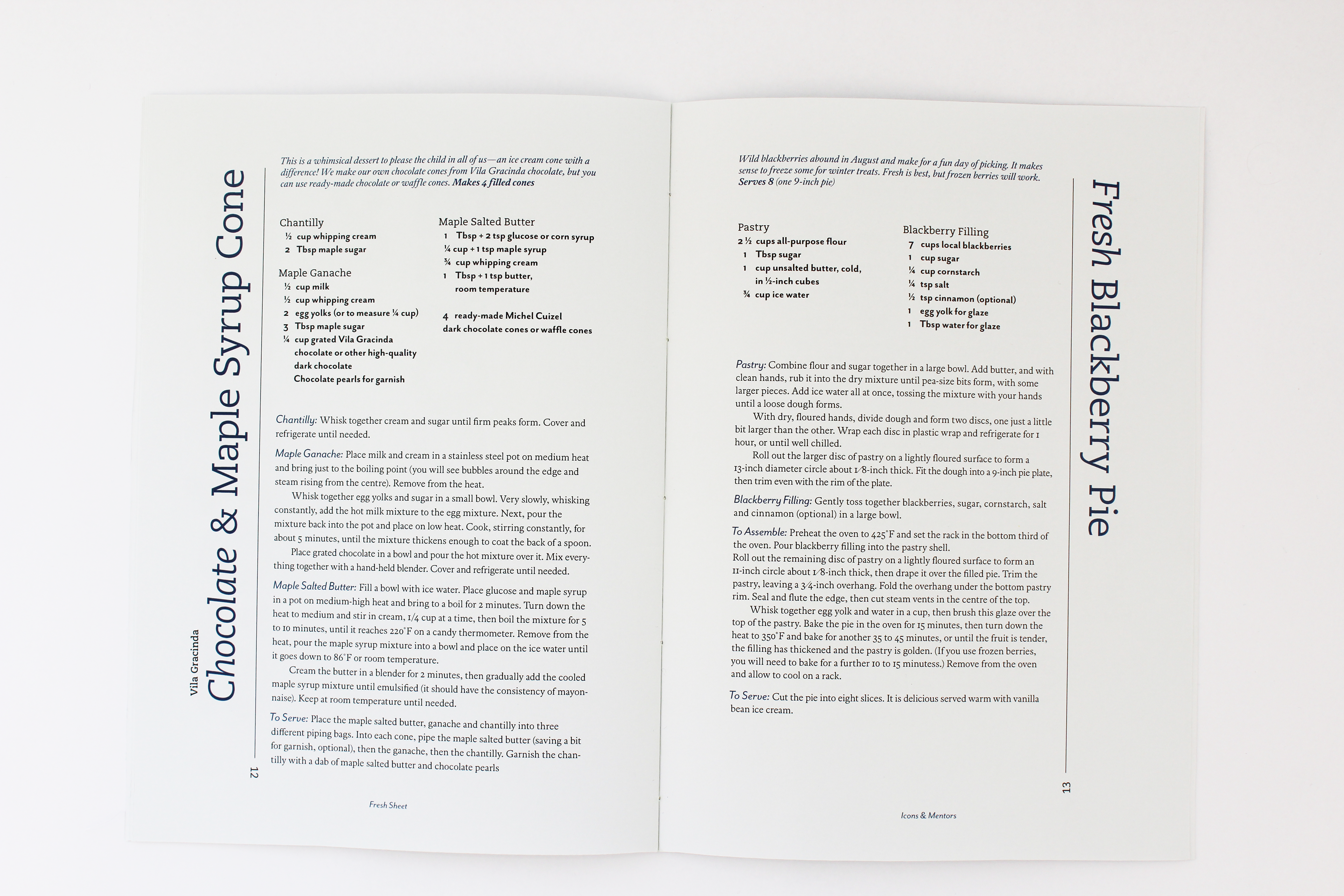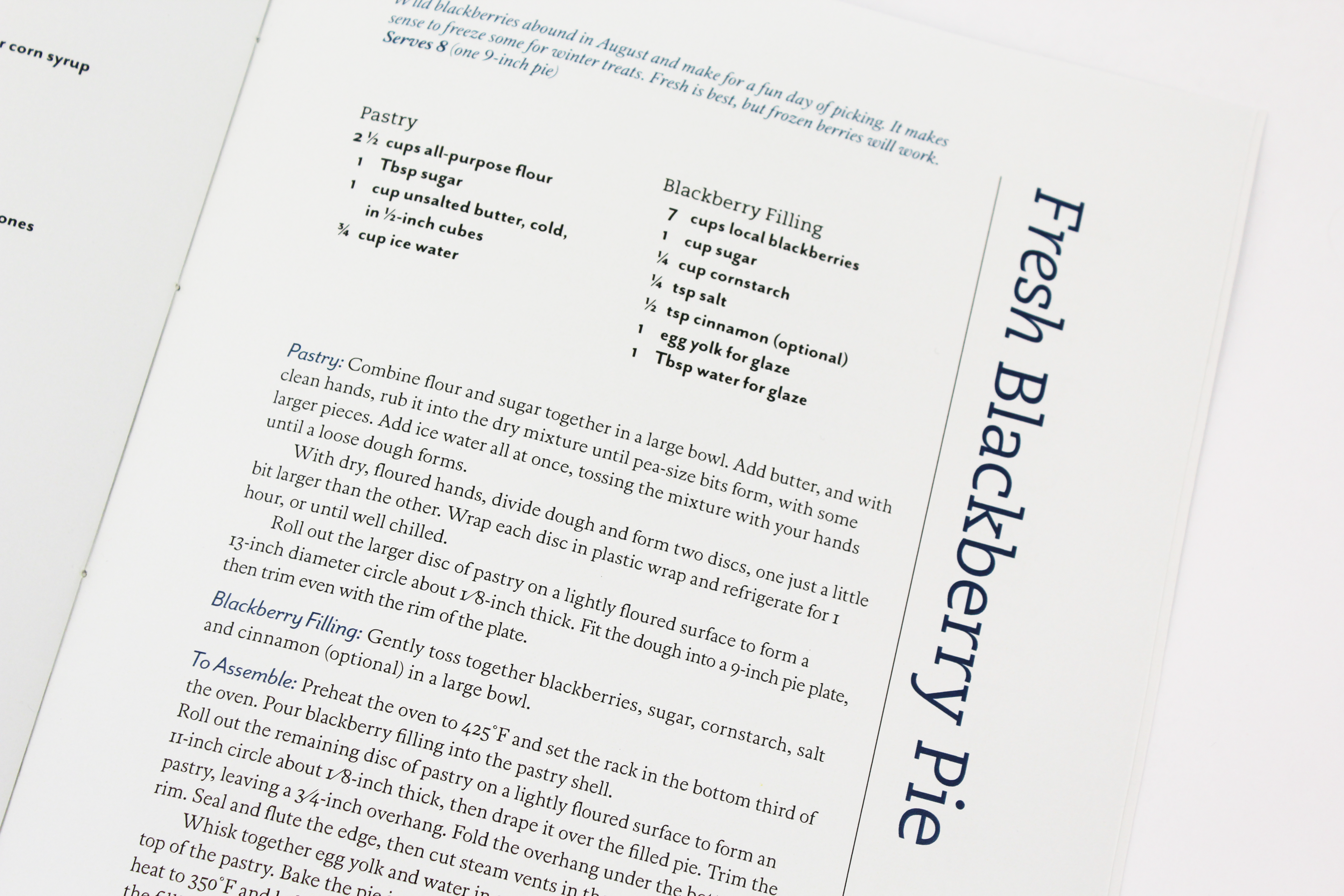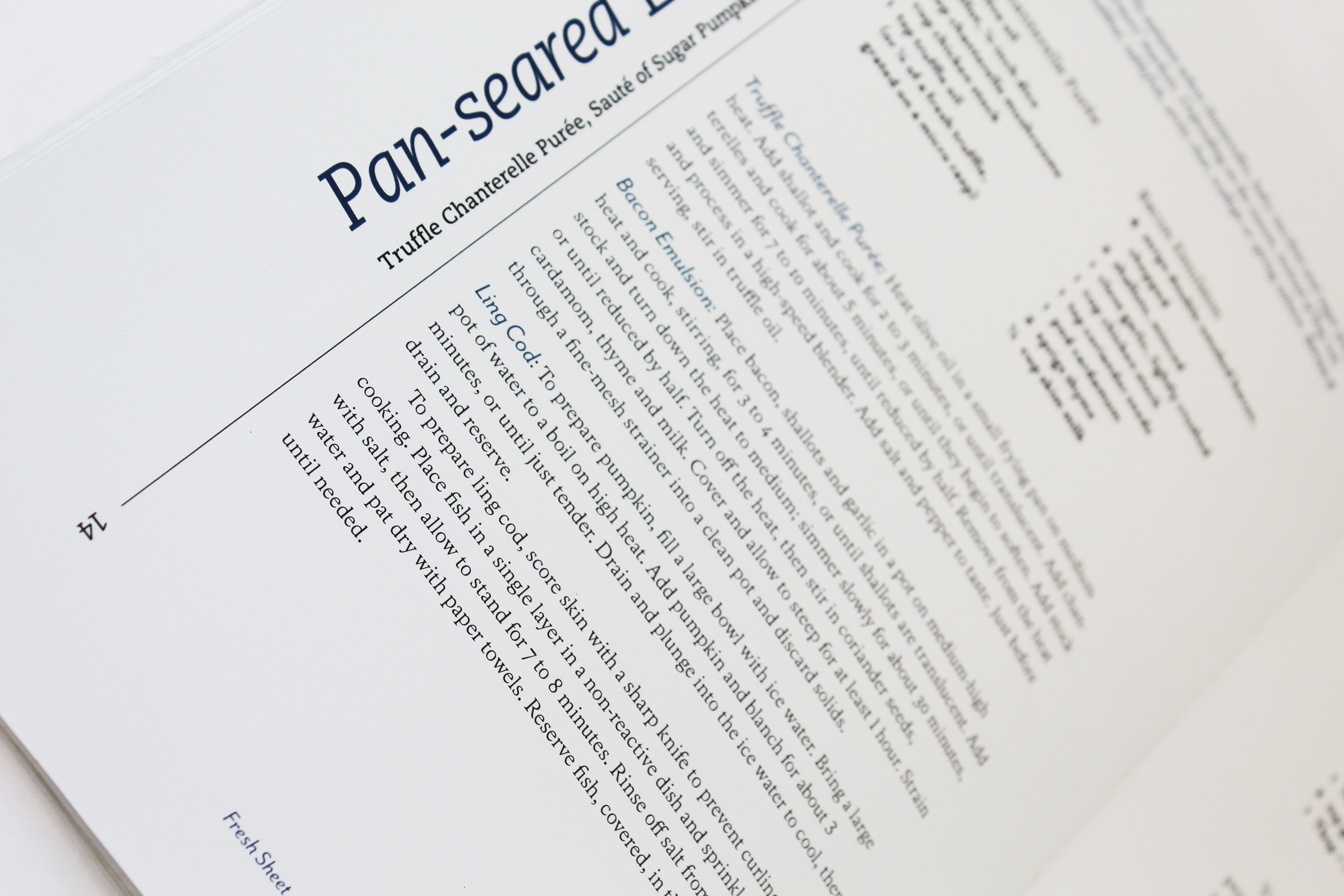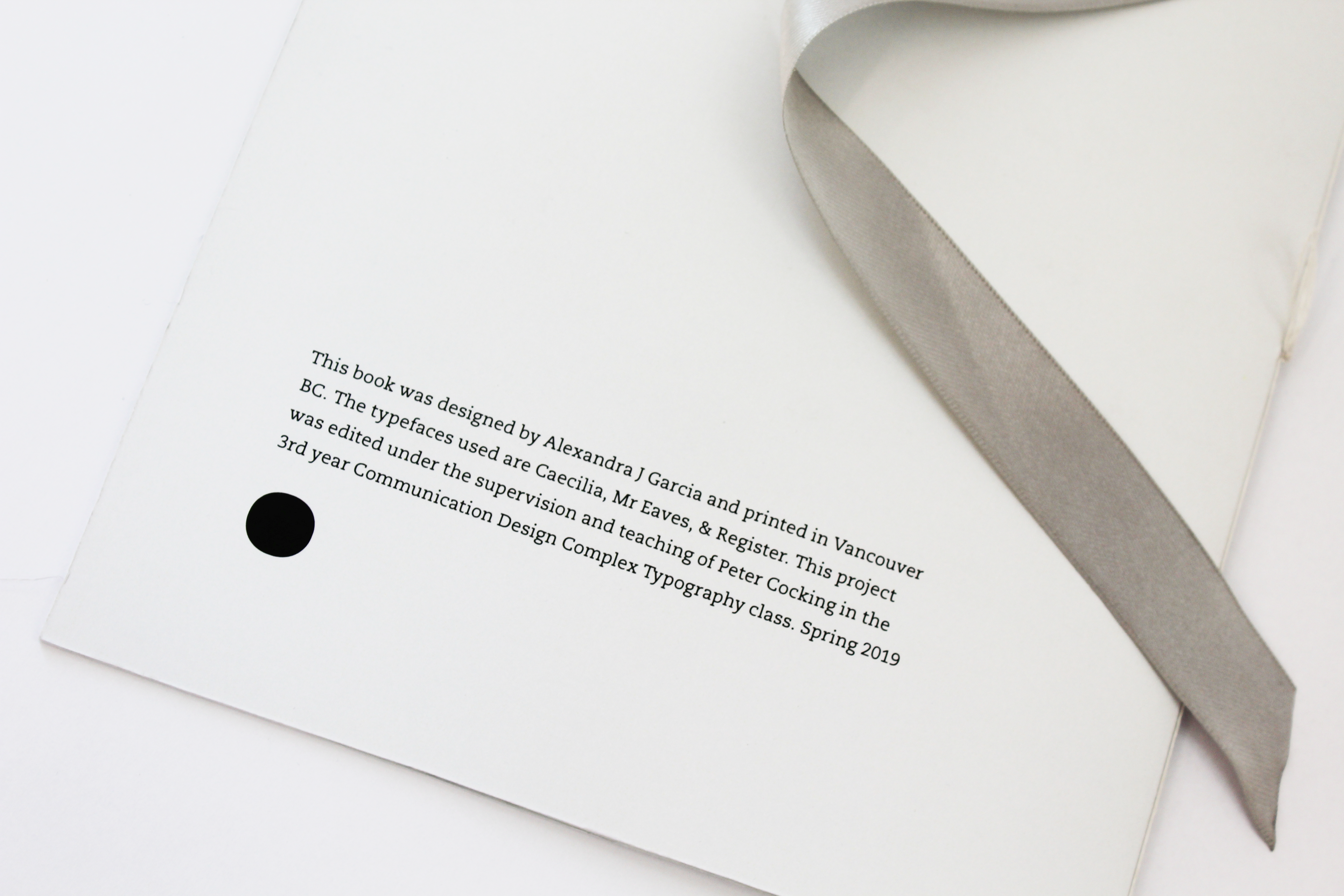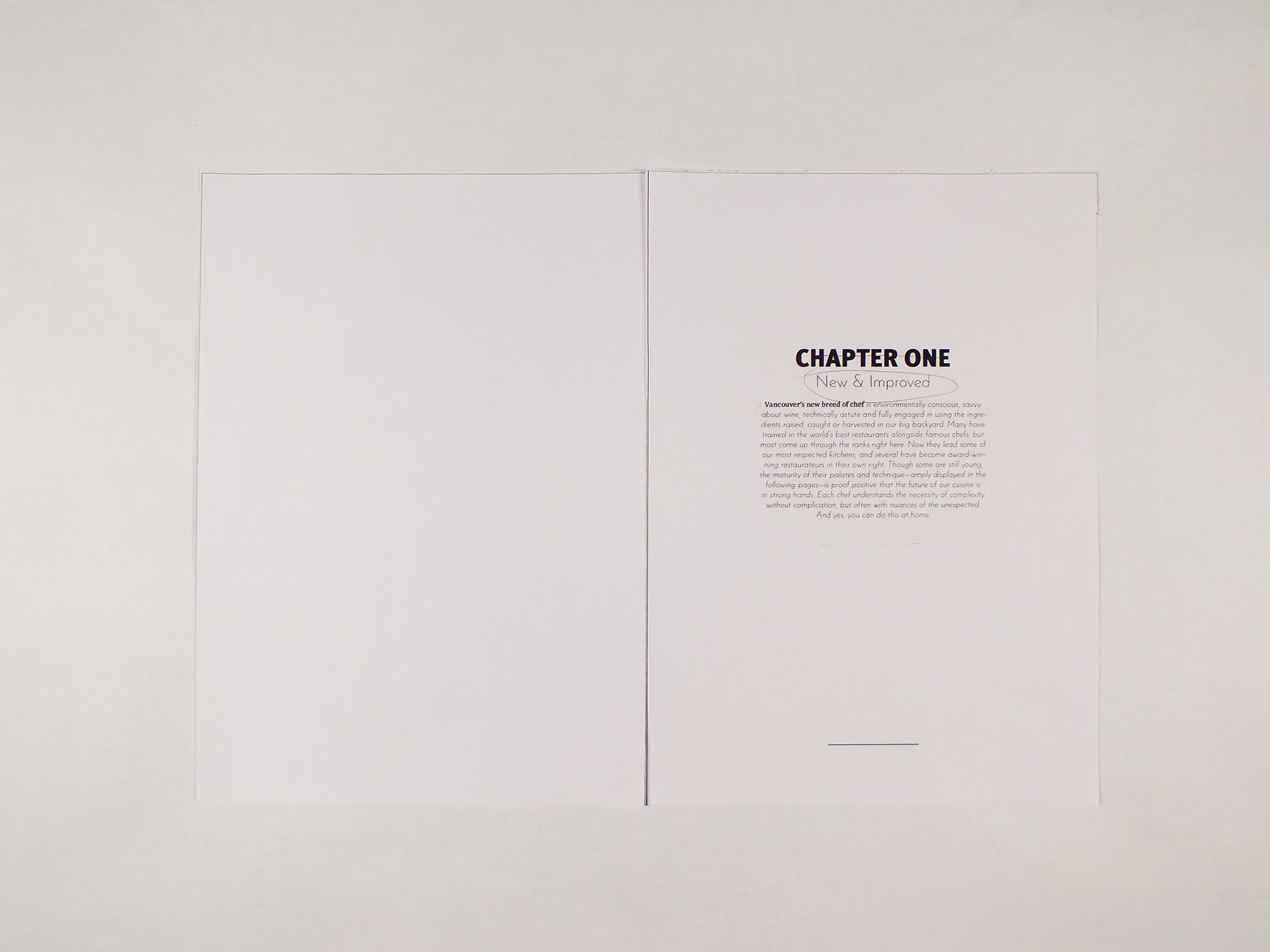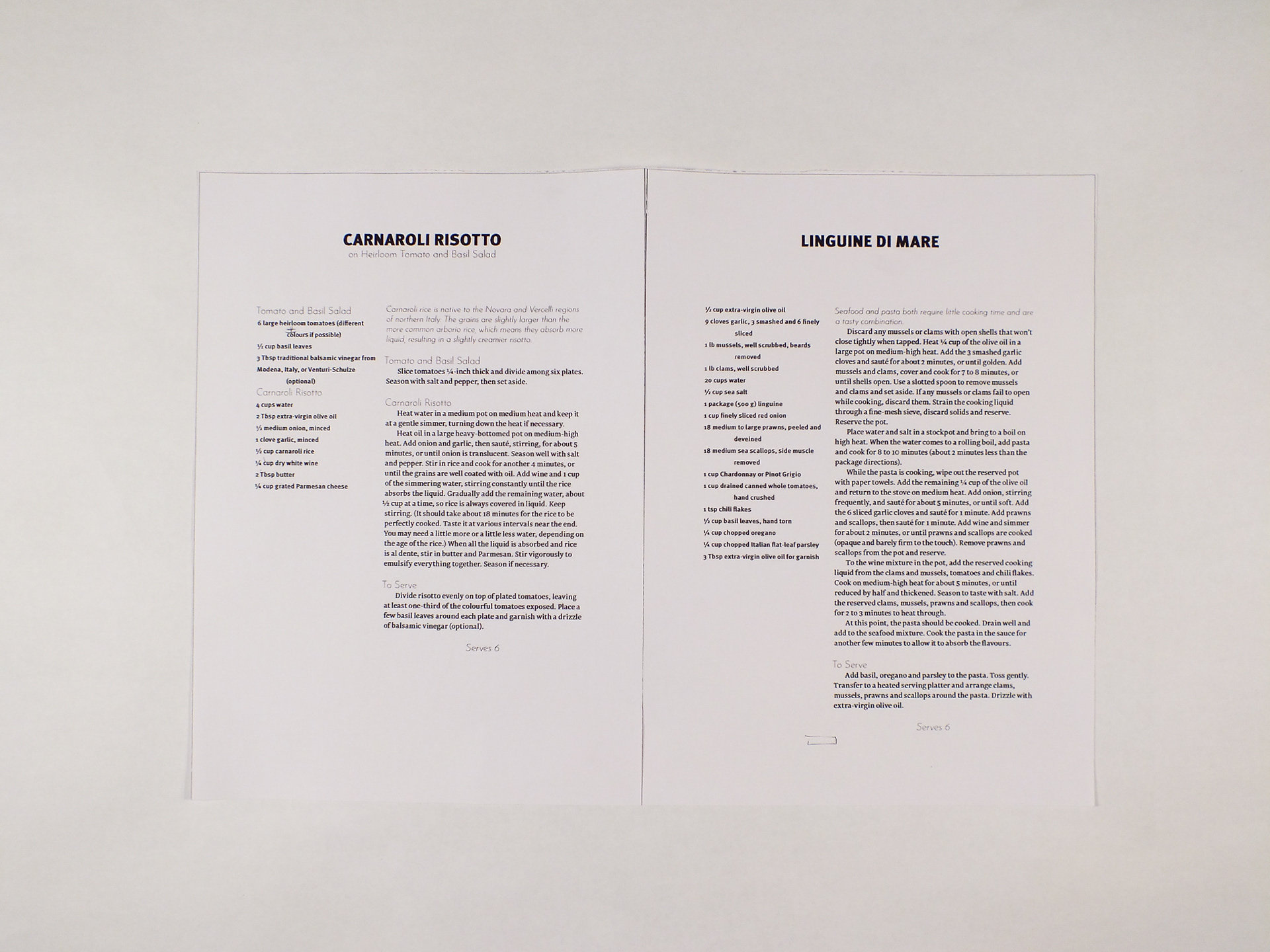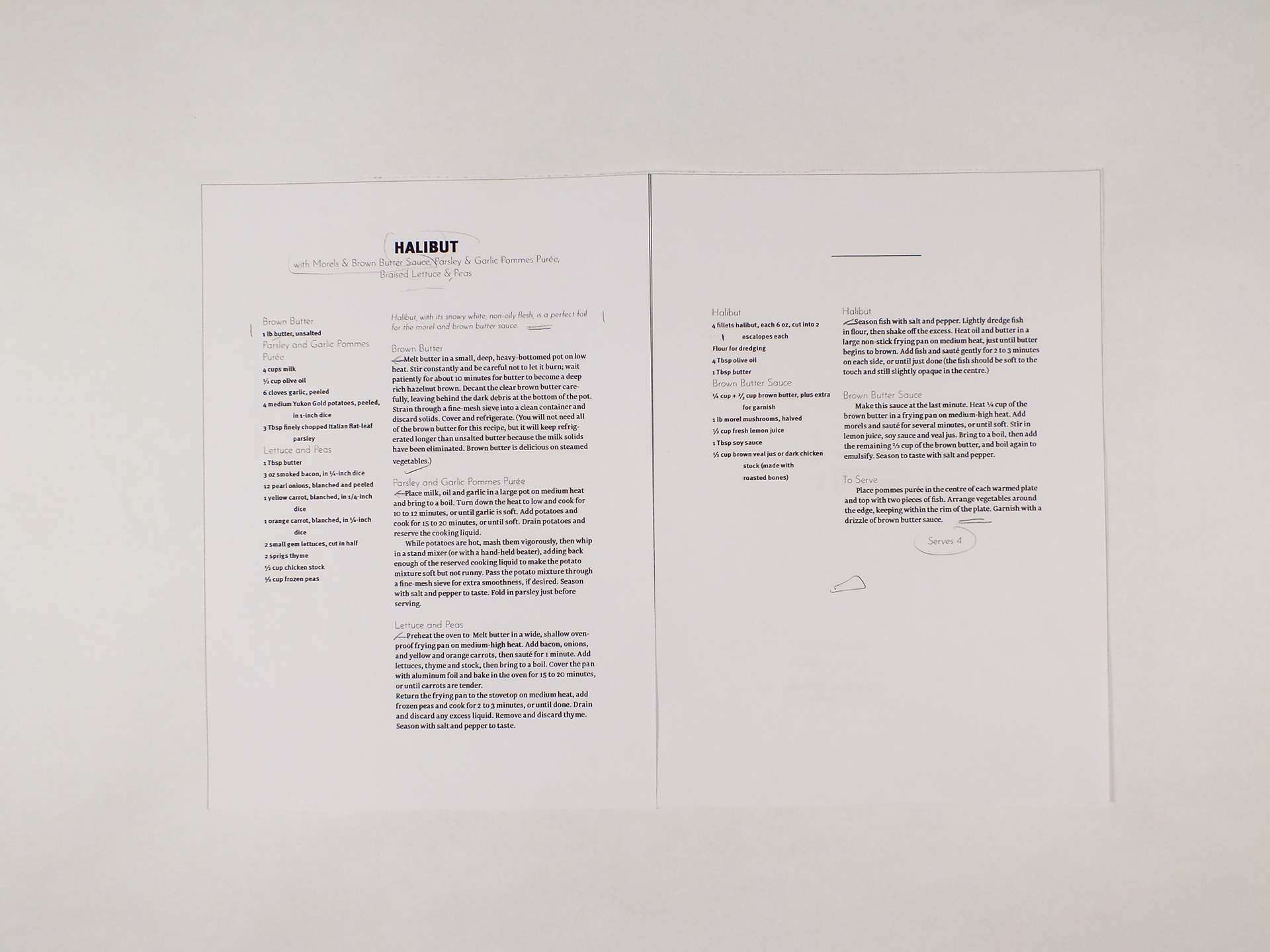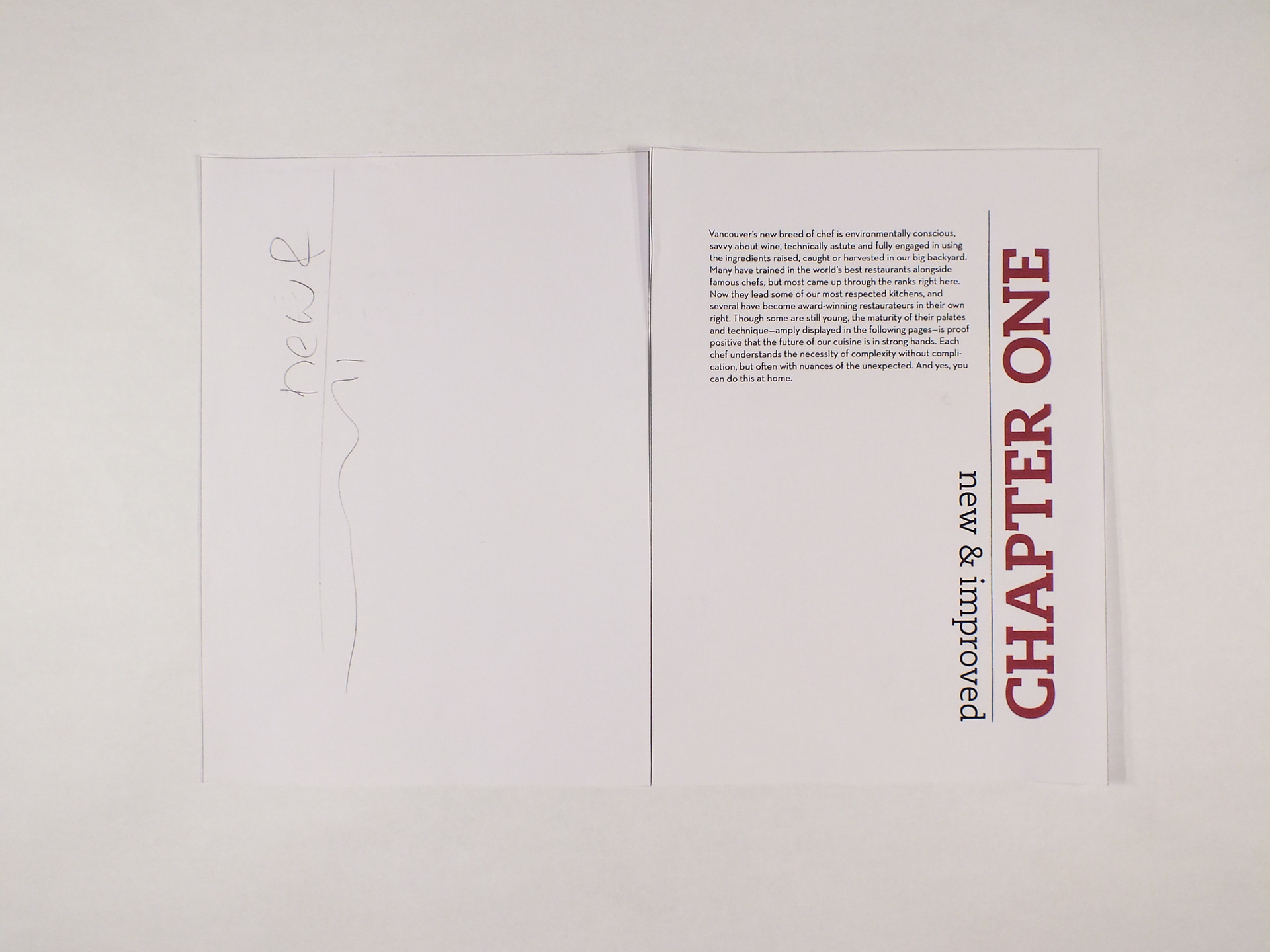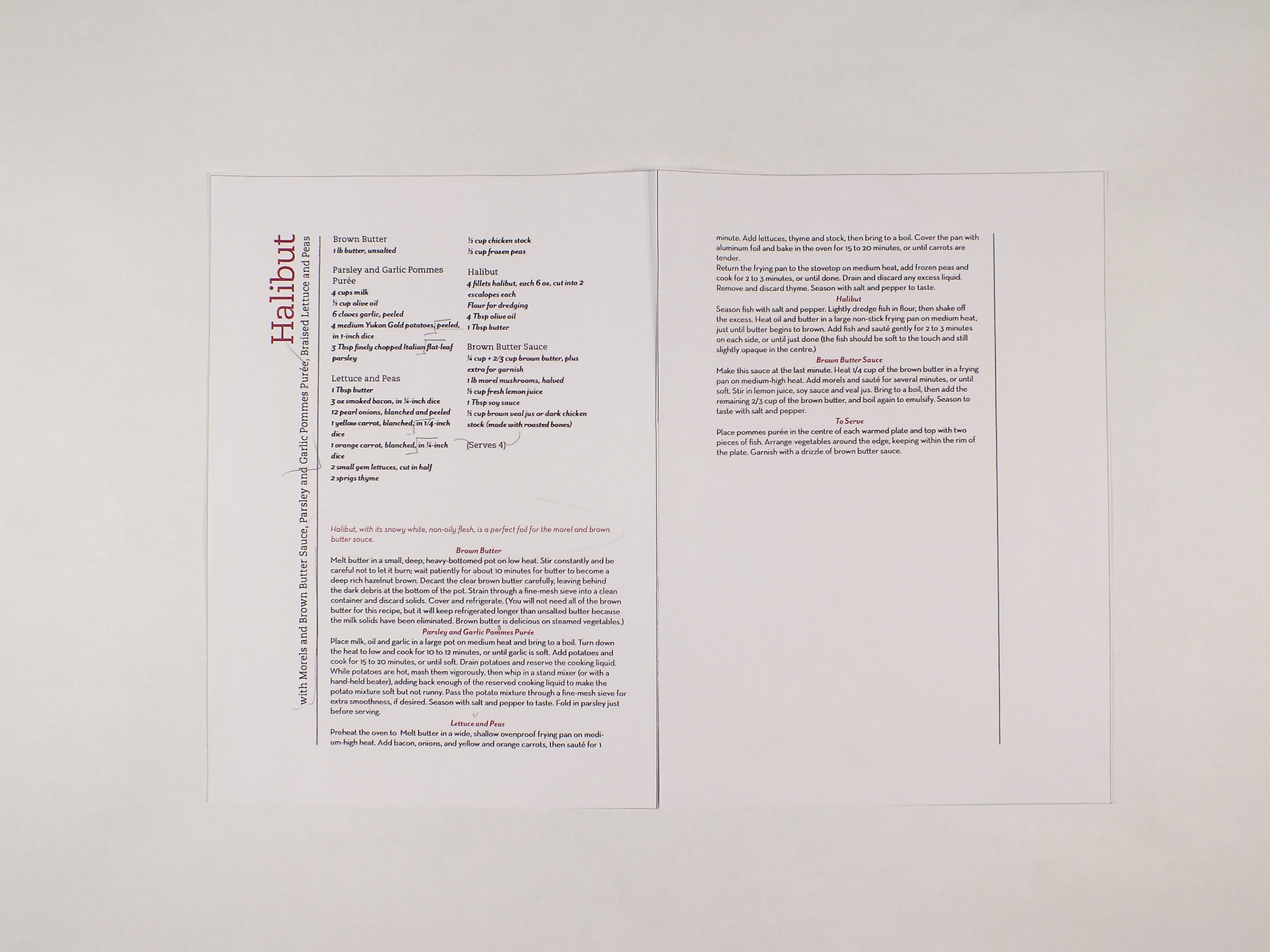 After the first critique, I moved forward by editing the second design because the first one was more resolved and the second could be more challenging. Minor details such as leading, tracking, spacing, display, sizes etc., were further adjusted.
PHASE TWO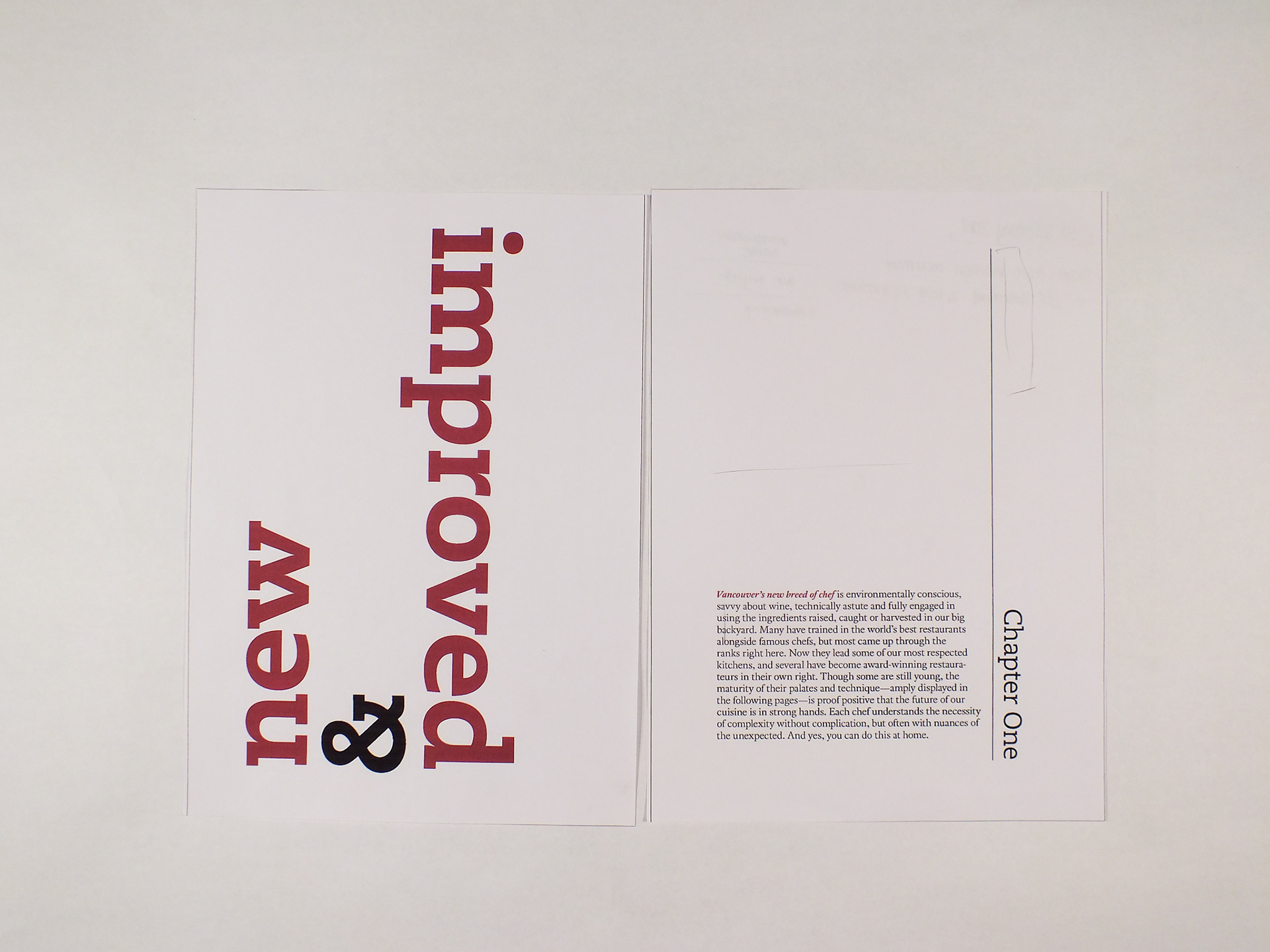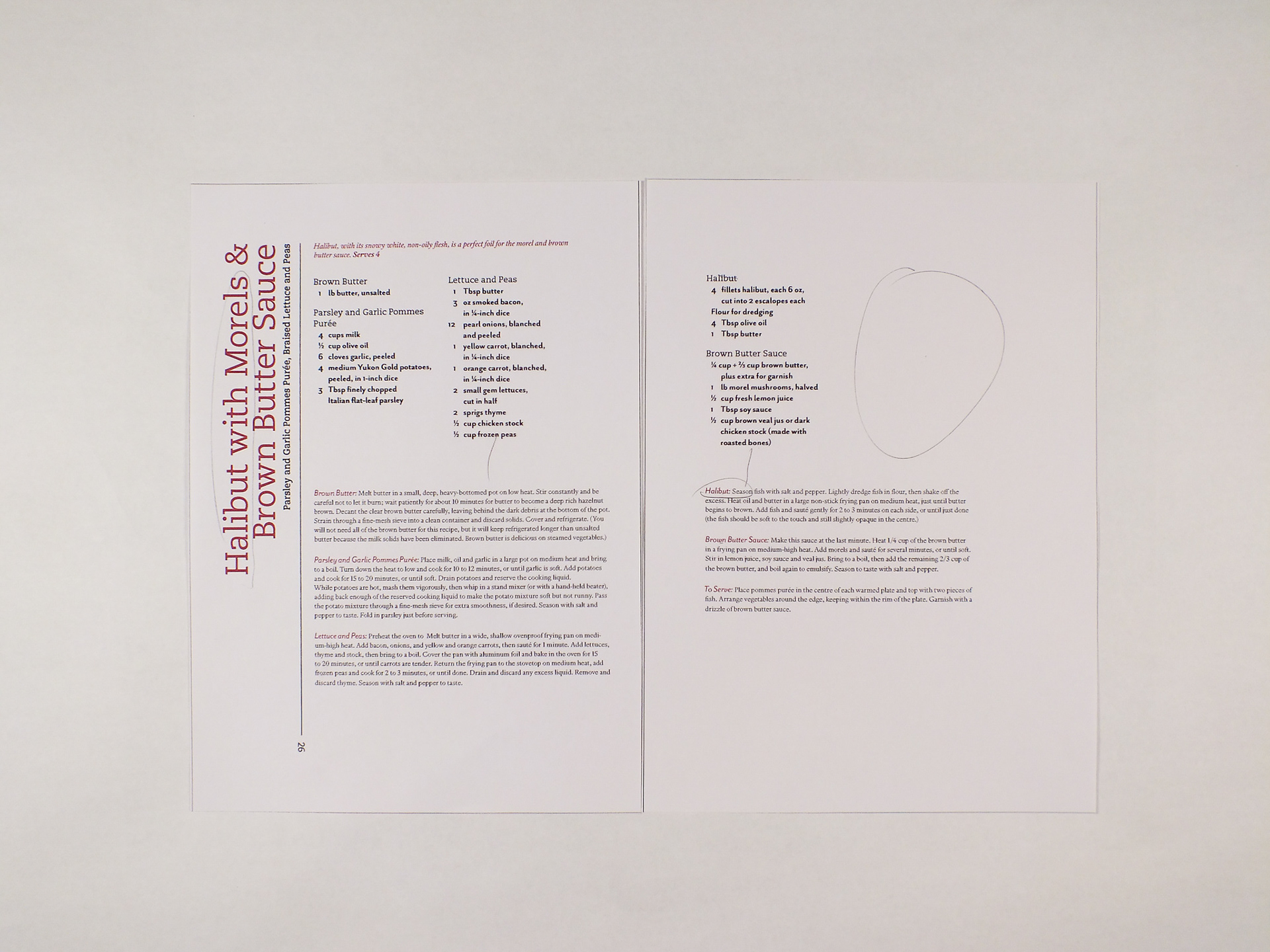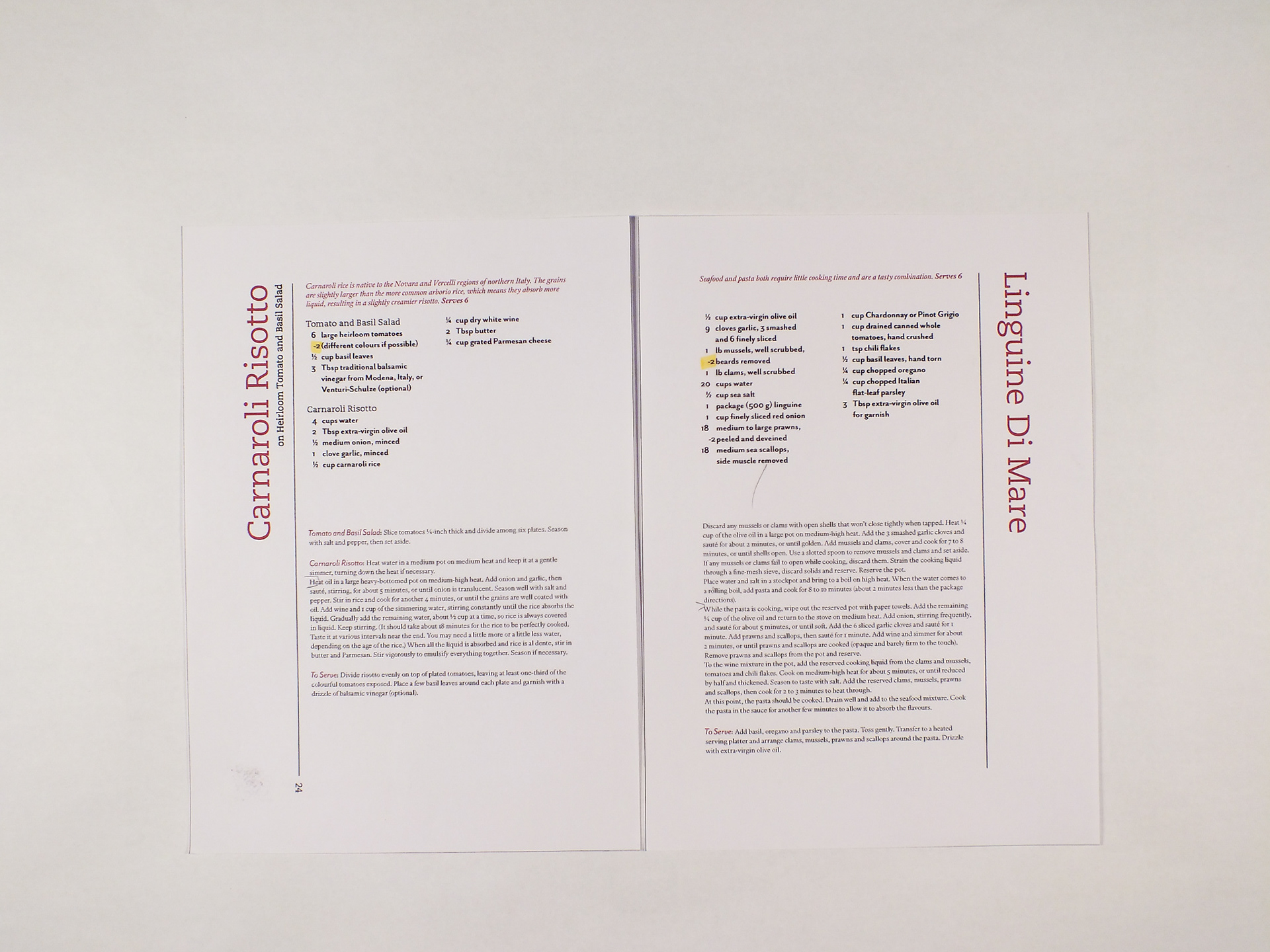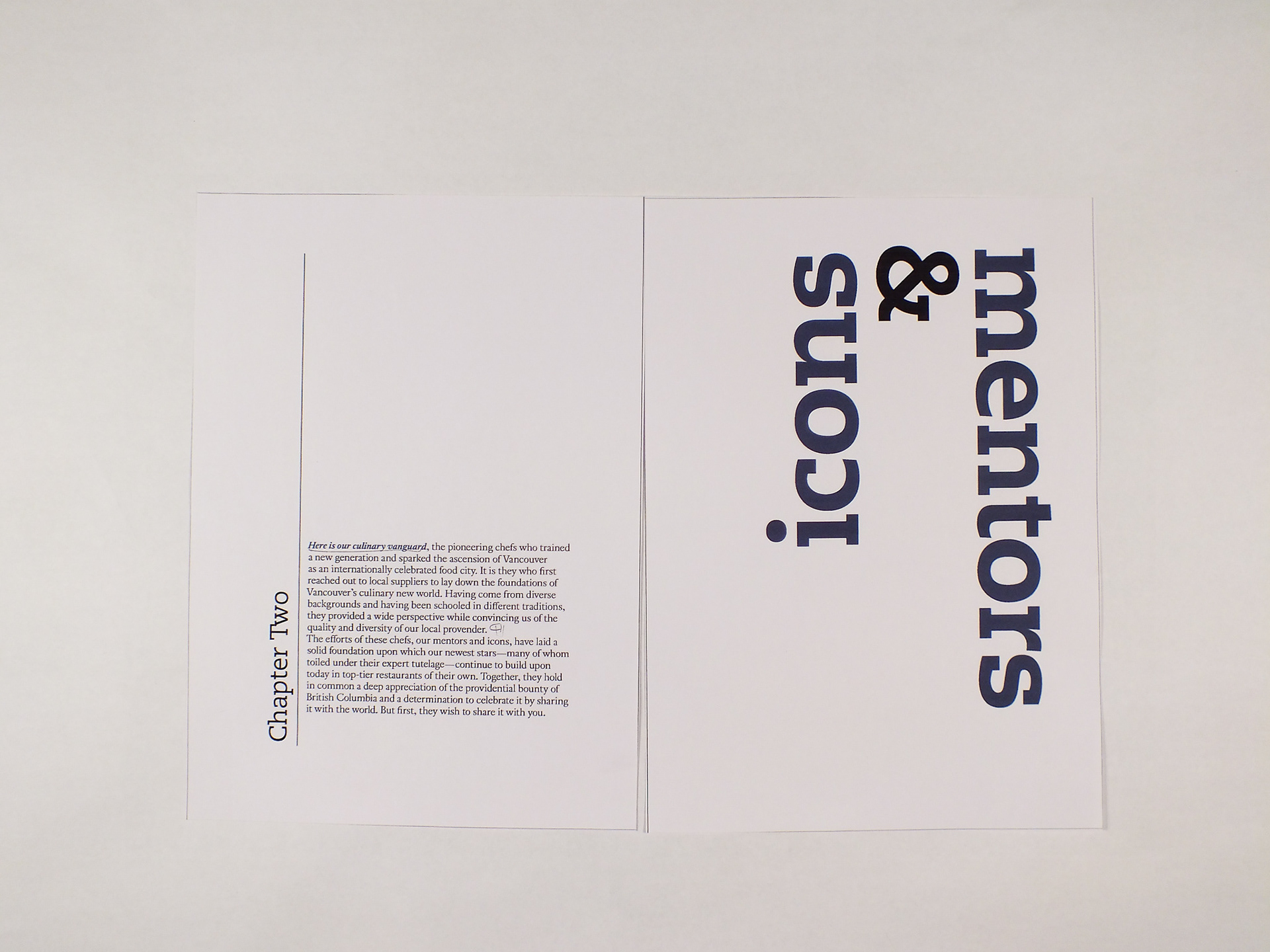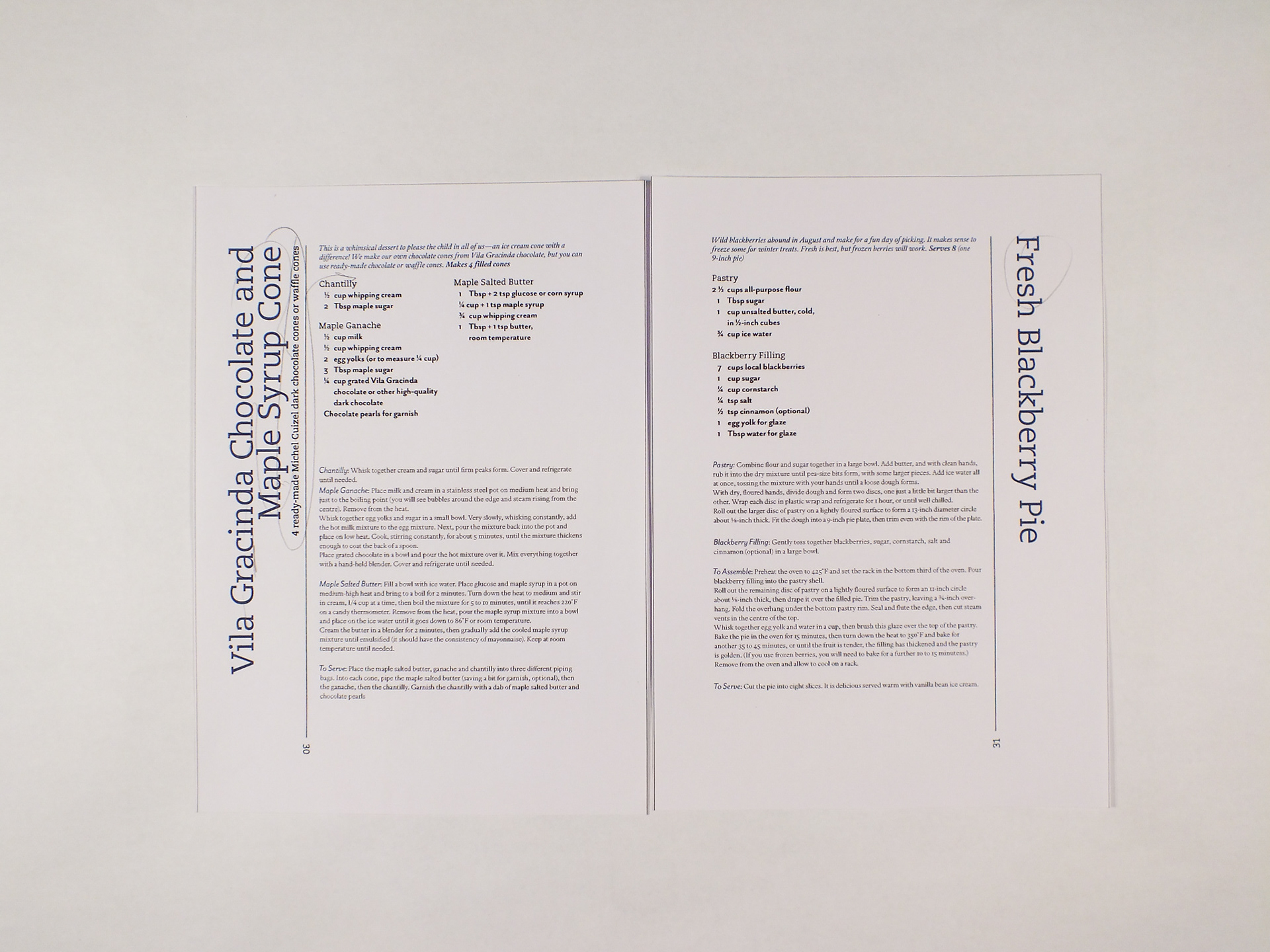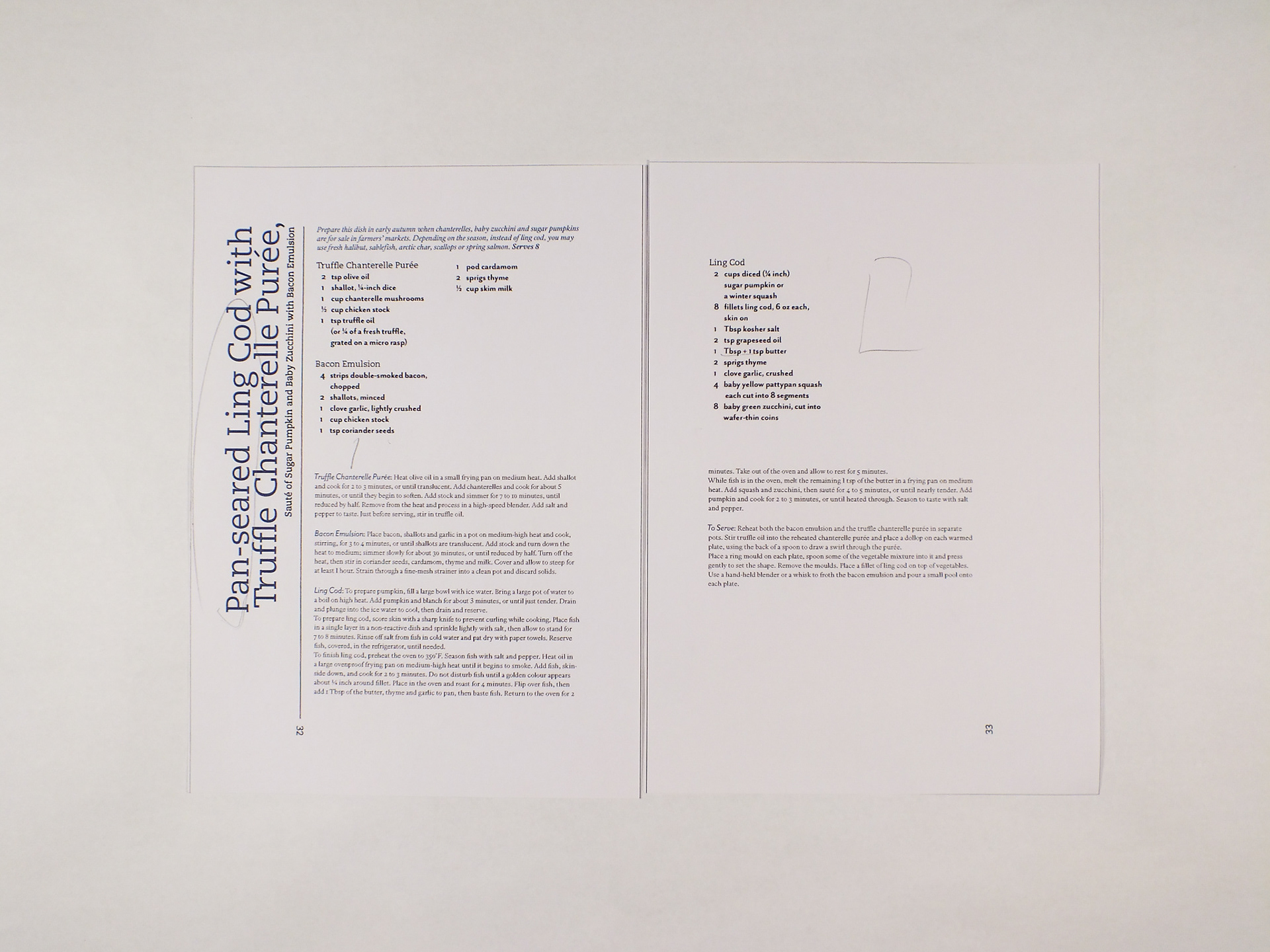 PHASE THREE
The last part before printing was to design a cover page and insert the extra pages.